OFCCP Compliance
Industry-leading experience where it counts.
At JobCirc we take Compliance seriously. We do things the right way to ensure you are in OFCCP Compliance at all times. Our process and reporting is constantly being updated alongside the ever-changing rules and regulations of the Office of Federal Contract Compliance Programs. The OFCCP's general purpose is to ensure candidates from specific qualified groups are fairly represented in the workplace.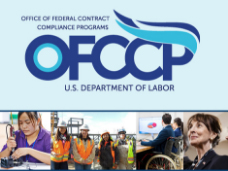 JobCirc partners with select job boards to ensure its client's jobs are effectively reaching these groups, with boards dedicated to groups such as Minorities, Females, Veterans and Disabled Persons. We also send jobs out to local offices and the State Workforce Agencies on our client's behalves. All the jobs we post to SWAs are done manually and by people inside the United States. This allows JobCirc a unique advantage in posting reliability.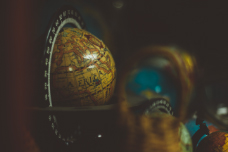 We have helped many Fortune 500 companies through complex OFCCP Audits with a flawless success ratio. None of our clients have ever failed an OFCCP Job Distribution Audit. JobCirc's method of providing audit support ensures that all data required by the OFCCP regarding job distribution is available. Our reports are detailed and allow for a comprehensive look into important Audit items such as where jobs were sent and how effective these resources were.
Let us take this knowledge and put it to work for you. Setup can take as little as a few days and will alleviate you from many of the stressors of being a Federal Contractor. Contact JobCirc today to speak with a member of our experienced team about what our services can do to help. We are here to simplify OFCCP requirements on your Federal Contracting Company.
Automated Job Retrieval and Processing
The JobCirc OFCCP Compliance & Diversity job distribution process requires no employer action to process jobs. JobCirc obtains listings directly from your job board for new-job distribution and updates. All jobs undergo a specialized quality assurance examination to confirm they will be displayed accurately and include all OFCCP required fields and verbiage when circulated to local, diversity and state workforce centers.
Superior Reporting and Audit Support
In conjunction with automated reports, JobCirc's team of OFCCP audit experts is able to assist you in filling specific OFCCP requests as outlined on an audit request letter. We are available to run reports, gather analytic data and provide screenshots of each job on the SWA website when requested by the OFCCP auditor. OFCCP audits are resolved briskly with the tailored data and reports provided by JobCirc OFCCP Compliance & Diversity.
Customized Compliance Support
With hands-on experience in OFCCP audit support, PERM labor certifications, recruiter team training, subsidiary/legal entity job distribution and many other HR and OFCCP stipulations, our team at JobCirc OFCCP & Diversity is equipped to handle any of your needs or the needs of the OFCCP. Unparalleled response times and time to resolution (MTTR) for any requests allow you to get what's needed and move on with your day.
Find Us At:
5000 Birch Street
West Tower, Suite 3000
Newport Beach, CA 92660
Call Us At: (888) 827-5079
Email Us At:
Support: support@jobcirc.com
Sales: sales@jobcirc.com